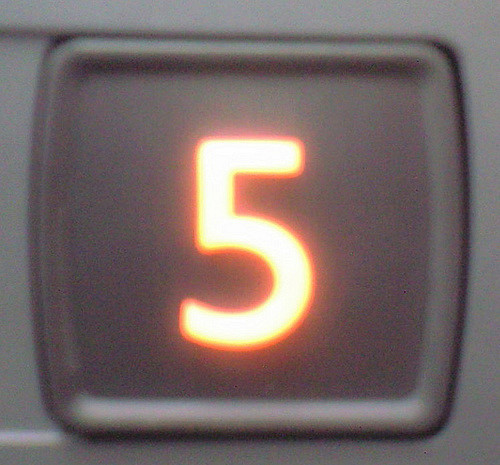 For those of you who have told us you're wanting to utilize "new media" in 2009, this is for you. Here are FIVE tips for using new media for your company or organization this year:
1. Start using social media sites like Facebook & Twitter
New media means bringing your brand to where your users/customers hang out. So if your users spend most of there time on Facebook, you should have a Facebook group or page setup. It's free and easy and there's no reason why you can't set this up right now. Twitter is another great example of how brands are connecting with their customers in an easy & free way (see Starbucks, CNN, Zappos, etc…). Start building your social equity (you'll soon learn that it's worth more than your financial equity). Want more on this? Watch this. And if you don't like Gary, you're not allowed to complain until you get 92 comments on a single post.
2. Blogging is good. Videos are better.
Don't just have someone in your office type up a bunch of stuff (ie: cut & pasted press releases, links, memos, thoughts on this or that, etc…). A bulletin board blog is boring and so 2008! Buy a $200 Flip HD camera and start shooting little videos to post on your website or blog (then link it up on Twitter, Facebook & Vimeo and let others embed it on their sites. Make it viral!). Interview your CTO talking about some of the upcoming products that will revolutionize your industry. If you're worried about competitors "stealing" your ideas, keep it vague. Have an expert within your organization (say your CEO or COO or SVP of Marketing) talk about trends, themes or challenges facing your industry today, how they got to be the CEO, funny stories along the way, what's next. What plans do you have to keep your company "more green"? Or what are you doing to stabilize your company through these tough economic times? How do you plan to stay innovative this year? There's a 100 questions you can answer with a short 20-30 second video (I suggest keeping them under 3 minutes). If you only did a video a week you'd have 52 videos! Not bad. Listen to the comments. Respond to them. Reshoot accordingly. Re-post quickly. If people want more of a specific topic or want you to answer a specific question, go for it. People want to watch your company vs. read about it. And don't be afraid to post videos of your customers. Let them be a part of the organization too. Have them sign a standard release form if your legal team gasps at the idea (which they will).
3. Engage your audience
Give them what they want. If your customers want to see more before & after videos, post them online. Examples of how to do something. How to use your products. Features & benefits they never even thought about. Highlights from a recent event. A promo video for an upcoming event. A day-in-the-life-of a [fill in the blank] to show the "real" side of what it's like to [fill in the blank]. Give your viewers creative ideas & solutions so they'll keep coming back for more (Williams-Sonoma does this really well with both their online recipes and how-to videos). And for the love of God, please RSS your website. Don't know what that is? Click here. Have your fans shoot their own videos and submit them for a 6-month contest. The winner gets a new (fill in the blank) and also gets featured on your website in the Summer. Make it last 1 year or do 1 every 6 months to give your staff a break (also a great way to build anticipation for the next one). Remember, these don't cost much – they're affordable branded entertainment.
4. Go mobile
This isn't the technology of tomorrow. It's happening today. Companies like Amazon.com and SnapTell have already launched their mobile apps for users to connect with their brand while on the go. Truth be told, I did about 75% of my Christmas shopping for 2008 from my iPhone using the Amazon mobile app. What inexpensive app can you create to help connect users with your brand or products? Maybe it's your entire catalogue of products or a free estimate calculator or featured videos from #2 that are only available on the app. Or keep it simple and make it a "lite" version of your website so viewers can see pricing, products, locate your stores, etc… Remember: 27 loyal brand evangelists are 1,000% more effective than a million people who drive by one of your billboards. Viral = strategic > ad noise.
5. Build your database
When people visit your site, get them to register. Make it easy for them to sign up and DO NOT SPAM them. Use it to build your database. Use it for strategic partnerships. But don't use it to blast out weekly or even monthly emails to your followers (unless they want that – giving your customers or loyal followers options is probably point #6 but we'd say keep it to 5). SPAM'd followers will opt out of your list, guaranteed. Be smart about it but most of all, DO IT!
If you've read 1-5 and you're now saying, "Well, yeah. Duh!" Chances are you're already using new media to build your brand and connect with your base. Good job! Keep it up and we'll compare notes. Next month I'll share some best practices from our clients who are now starting to see the benefits of using new media in 2008.
[image from Creative Commons by Michael(tm) Smith]