Interview: Steve Jobs
30 May 2007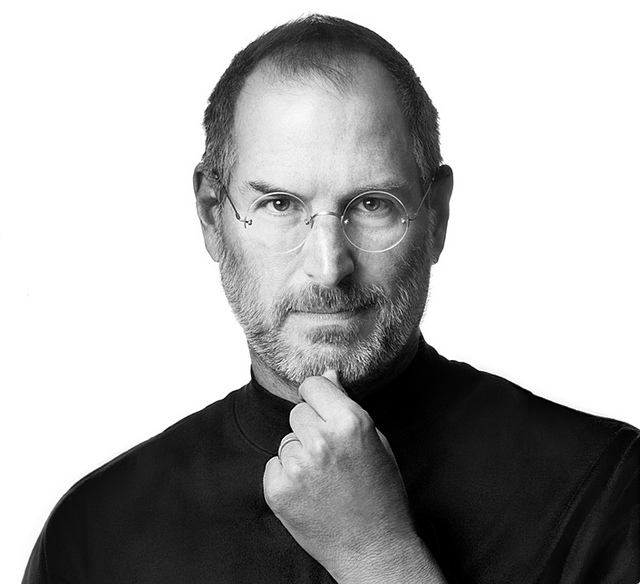 Walt Mossberg conducts an interview with Steve Jobs at the All Things Digital conference. The following are important updates from the event's website:
– Walt to Jobs: When you changed your name to Apple Inc., people wondered if Apple was exiting the personal computer business. Is it? Jobs says no and stresses Apple's commitment to the PC business, touts Apple's forthcoming Leopard operating system.
– Jobs says Apple is on track to ship iPhone in late June as planned.
Walt: Like the last day of June?
Jobs: (Laughs) Yeah, probably.
– Walt asks why there isn't a physical keyboard on the iPhone, when RIM and Palm have shown there's a real demand for them? "Was there no one in Cupertino who thought that was a good idea?" Jobs's answer: "No. Once you learn to trust the keyboard, it's a better keyboard. I'll bet you dinner that you'll love it."
– Why is Apple successful in the music-player business? Jobs: It's because Japanese consumer electronics could produce elegant software. And that's why Apple enjoys the success it does with the iPod. If you look at handsets, the situation is similar. Manufacturers have the hardware down, but they just can't seem to get the software right. The iPhone is great software wrapped in wonderful hardware, and its software is five years ahead of anything else out there.
– Jobs says iPhone runs "real OS X, real Safari, real desktop email."
If that's true, could other OS X applications run on the iPhone? Jobs says no. They're not designed to.
– "The other thing you can do is buy TV shows." Jobs pulls up a clip from "The Office." He says sending stuff from your computer to the Apple TV isn't the main deal here. "Wouldn't it be great if you could see YouTube on your TV?"
Apple will be offering a free software upgrade come June that will allow Apple TV users to view YouTube videos on their televisions. Jobs demos the feature with a clip from "America's Got Talent."
Walt asks what sort of video resolution we are talking about here. Does Apple do anything to YouTube clips to optimize them for television? I guess not. Jobs says, "You get what you get."
Is the iPhone's platform closed? And if it is, will it be open to developers in the future? Jobs says it's a security issue, but Apple is working to find a way to allow developers to build applications for it. Jobs says he doesn't want the iPhone to be "one of those phones that crashes a few times a day." He adds: "We would like to solve this problem and if you could just be a little more patient with us, we'll do it."