radar
For the last few years, DIRECTV has invited 2,000 of its dealers to Dallas for a three-day conference that features fabulous dinners, world-class entertainment, engaging keynote addresses where new products & features are launched and informative breakout sessions. This year, Radar was tapped by The HAND Company to provide the following services:
General Sessions:
Radar handled show direction and stage management, created all of the showflows, managed all the music and PowerPoint presentations played in the room as well as all of the media that played on the screens in the 28,000 square foot ballroom.
Radar's creative team took the SVP of Sales and put him in the movies with a video that helped kick off the second half of the general session.
Radar also produced an on-site highlight video that played on the last day featuring pics & videos from the conference.
Casino Night:
Radar produced five genre loops featuring adventure, musicals, horror, sci-fi and classic movies that played throughout the party.
Radar created 4 green screen areas that allowed guests to insert themselves into four movie trailers: Star Trek, Sherlock Holmes, The Hangover and 2012 (all movies currently available on DIRECTV Cinema Studios).
We also took three camera feeds along with several playback sources and ran them through an Encore video system to project images onto six screens in the 75,000 square foot space.
After the event, we setup a website where guests could view & download pics from the event and, using passcodes made only available to them, view their movie clips. Radar's team handled the email distribution, the creation of the website and all of the photos taken on-site.
Below are some highlights from the event. Enjoy!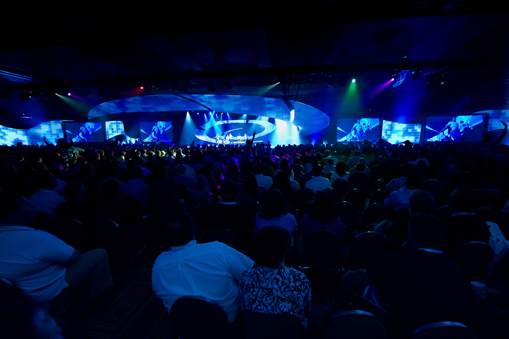 Above: The Opening General Session in the Chantilly Ballroom at the Hilton Anatole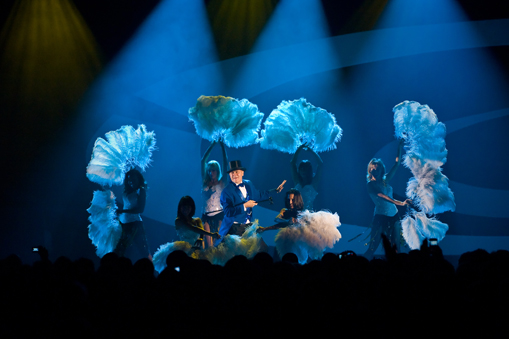 Above: The Opening Dance Number Featuring 40+ Dancers and a DIRECTV Executive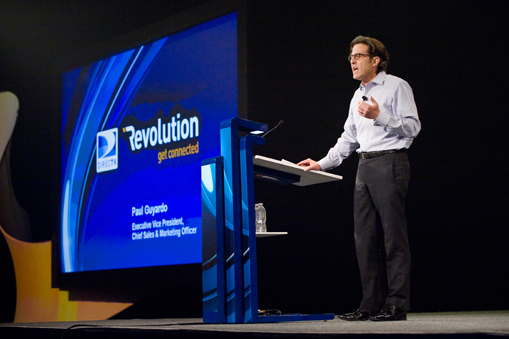 Above: Paul Guyardo on the Main Stage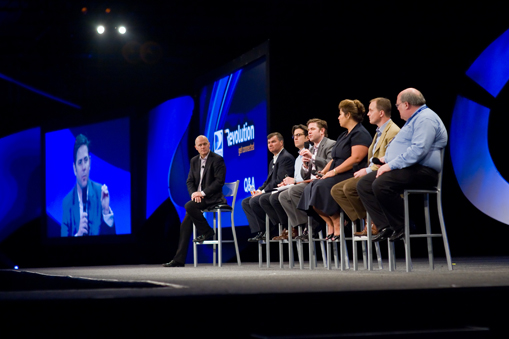 Above: DIRECTV Executives Participate in an Open Q&A with the Dealers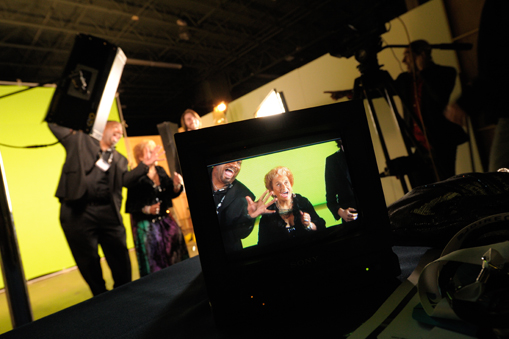 Above: Guests Having Fun at the Casino Night Green Screen Area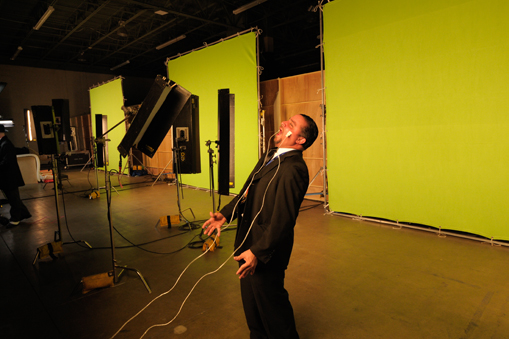 Above: A Guests Gets "Tazed" for "The Hangover" Movie Clip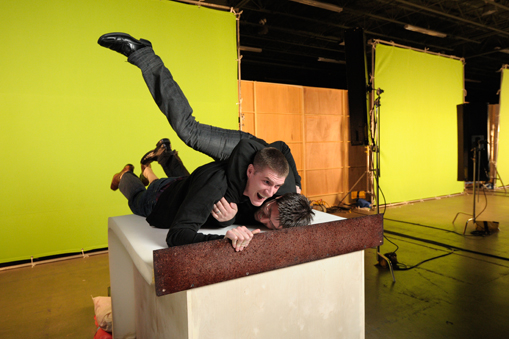 Above: The "Star Trek" Booth
It's with great pleasure that we announce our new address for Radar Multimedia.
Radar Multimedia
4111 W. Alameda Ave. • Suite 412
Burbank, CA 91505
Same number (818) 567-1119 and email/web.
As many of you know, we sold the 118 N. Sparks St. property last Summer and "hovered" while we built out our new offices in Burbank. The new office features an amazing conference room, plenty of space for our team to work on your projects and a 12-seat screening room (we're excited about rolling out "Friday Flicks" this Summer). Stay tuned for an invite to our open house later this year. It'll be a lot of fun. Special thanks to Steve Hand at 
The HAND Company
for making this a reality.
Please update your accounting & mailing information with the new address and delete the 3940 Laurel Canyon address from your records, effective immediately.
Thanks for your business, support and patience as we transition Radar into 2010 & beyond.
Matt
Matthew Warren
CEO & Producer | Radar Multimedia
4111 W. Alameda Ave. Suite 412
Burbank, CA 91505
(818) 567-1119 office
(818) 238-0444 fax
http://radarLA.com
Radar was tapped to produce all media modules for the Los Angeles Community Design Center's 40th Anniversary Celebration event at the historic Union Station in Los Angeles. Radar produced an opening Brand Launch video as well as Keynote presentations and two 20-minute sponsor loops. After 40 years, the LACDC also decided to change its name to Abode Communities.