For the third year in a row, Radar was asked to provide media elements and on-site stage management for Public Storage's annual AMC event in Anaheim, CA. Hired by Ethos, Radar produced a highlight video that featured images & highlights from 2009, a spoof on the NBC TV series "The Office," and a music video featuring some of Public Storage's senior management staff, employees and field ops. Radar also provided on-site media management, PowerPoint design and operating, camera operators, show directing and stage management. Photos courtesy of Moses Sparks.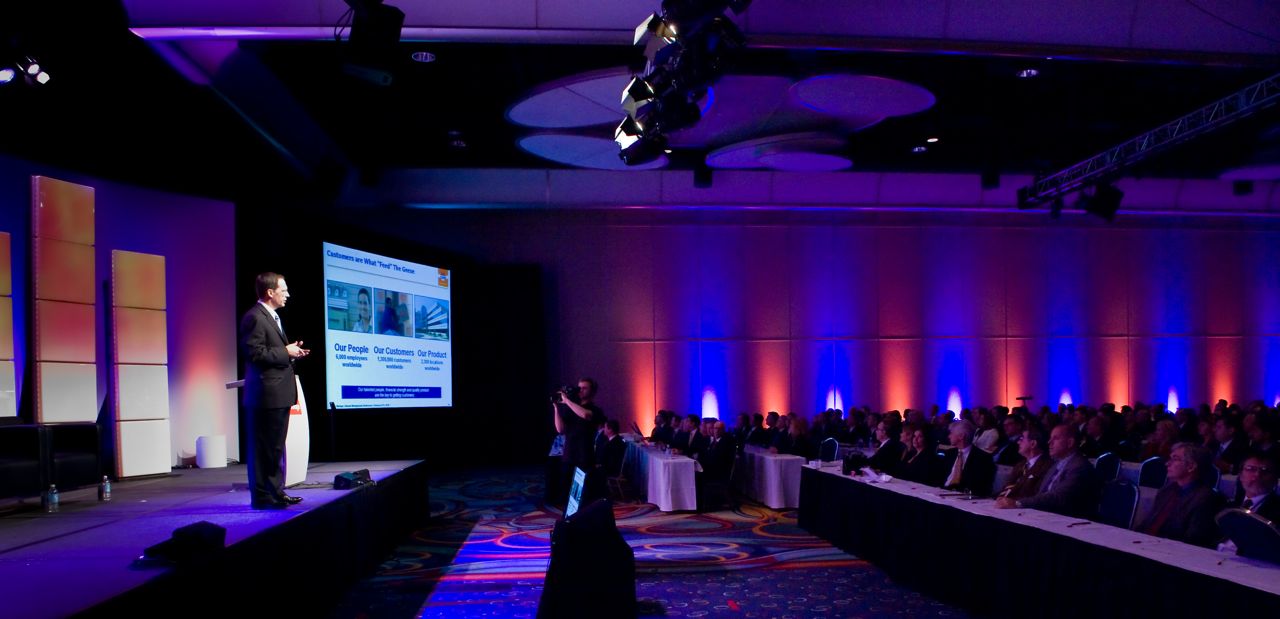 Above: Ron Havner, CEO of Public Storage, takes the stage.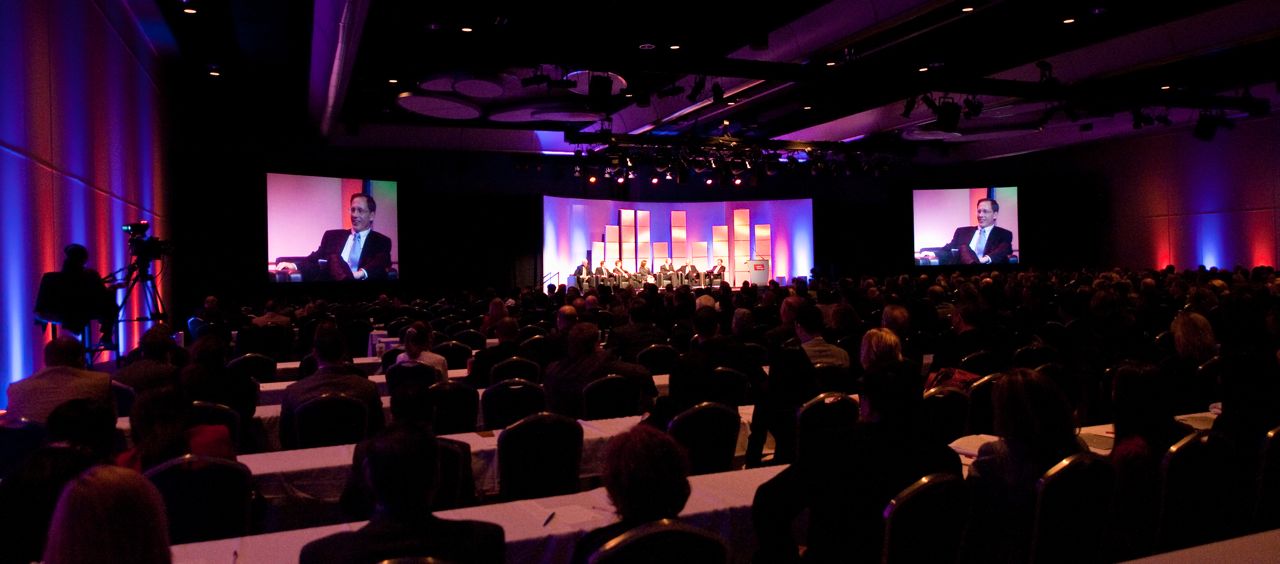 Above: More than 600 people attended this year's AMC event in Anaheim, CA.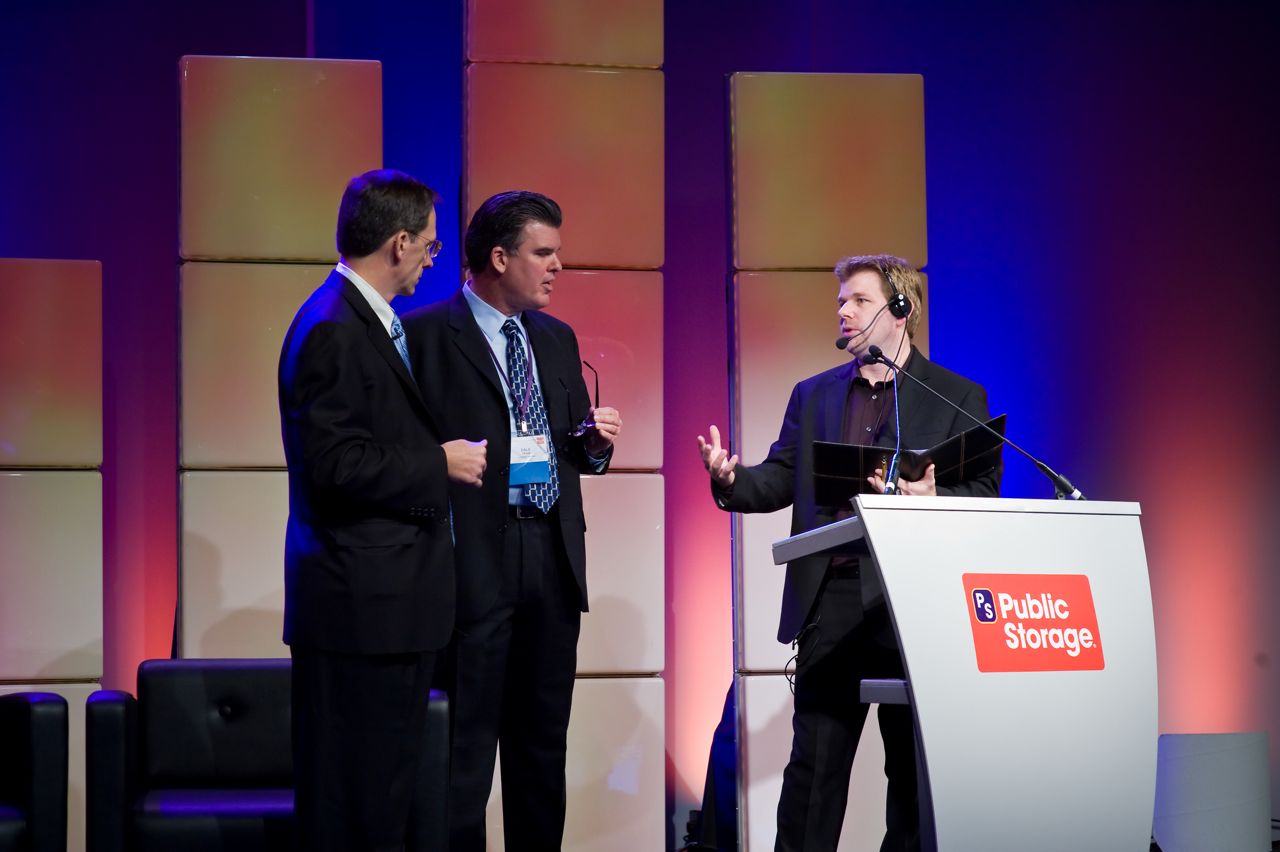 Above: Ron Havner, CEO (left), Dale Trow (center) and Radar's Matthew Warren (right) discuss the general session.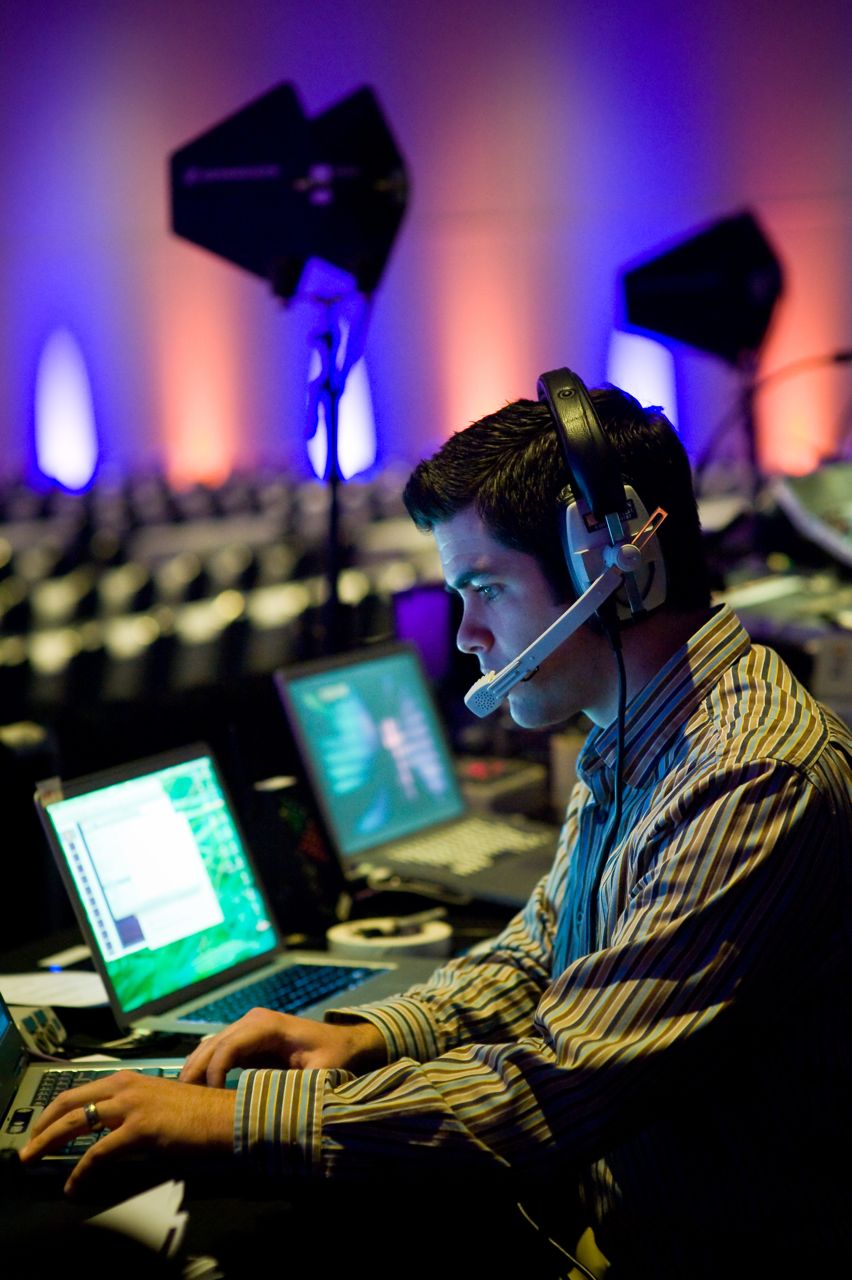 Above: Radar's Drew Lucas at the tech table.
Leave a comment